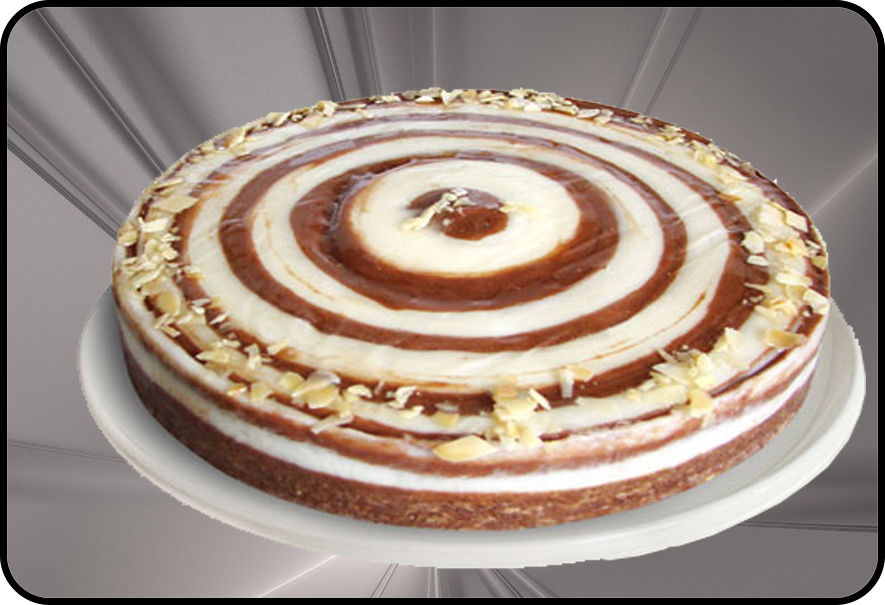 Produktinformation
Produkteigenschaften
Shape: sllices
Colour: white,brown
Taste/smell: typical taste of cheese,chocolate,almonds
Weight: 600,990 g
Inhalte
Deli cheese (cream cheese , water ,sugar, glucose syrup , whole egg, egg white, modified starch, thickener: microcrystalline cellulose, carboxy methyl cellulose , xanthan gum, acid: lactic acid , natural flavouring, emulsifier: mono and diglycerides of fatty acids , preservative: potassium sorbate, salt, antioxidant: rosemary extract , tocopherol-rich extract), water, sugar, hydrogenated vegetable fat (palm), fresh cream, milk, butter, chocolate (cocoa mass, sugar, soy lecithin, flavor), modified potato starch, gelatin, glucose syrup, wheat flour, regulators (E 420ii, E463,E 401), emulsifier (E 472e, E435, E322), coloring (beta carotene E160a), almonds, gelling agent (pectin), citric acid, antioxidant (potassium meta bisulphite).
Lagerbedingungen
Aufbewahrung: auf -18°C bewahren.
Hinweis: einmal aufgetaut das Produkt darf nicht wieder gefroren werden!
Ablauffrist auf -18°C ist 18 Monate
Gebrauchsanweisung
Gdie Verpackung öffnen, im Kühlschrank das Produkt 4-5 Stunden auftauen lassen oder auf Zimmertemperatur 1-2 Stunden.
Nach dem Auftauen das Produkt im Kühlschrank auf +4°C höchstens 5 Tage lagern.