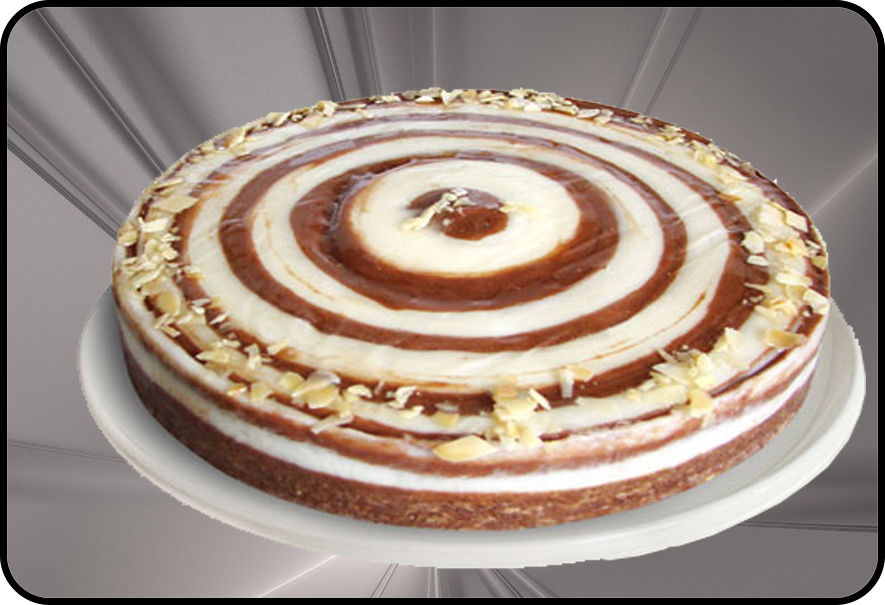 Product Information
Product Characteristics
Shape: sllices
Colour: white,brown
Taste/smell: typical taste of cheese,chocolate,almonds
Weight: 600,990 g
Contents
Deli cheese (cream cheese , water ,sugar, glucose syrup , whole egg, egg white, modified starch, thickener: microcrystalline cellulose, carboxy methyl cellulose , xanthan gum, acid: lactic acid , natural flavouring, emulsifier: mono and diglycerides of fatty acids , preservative: potassium sorbate, salt, antioxidant: rosemary extract , tocopherol-rich extract), water, sugar, hydrogenated vegetable fat (palm), fresh cream, milk, butter, chocolate (cocoa mass, sugar, soy lecithin, flavor), modified potato starch, gelatin, glucose syrup, wheat flour, regulators (E 420ii, E463,E 401), emulsifier (E 472e, E435, E322), coloring (beta carotene E160a), almonds, gelling agent (pectin), citric acid, antioxidant (potassium meta bisulphite).
Storage Conditions
At a temperature of – 18 C degree
Note: Once defrosted product do not refreeze
Expiration date defrosted cake up to +4 OC is 5 days
Instructions for use
Before using, remove the packaging and defrost the cake: in refrigerator for 3-4 hours, at room tempearture 1-2 hours.
Keep the cake in the refrigerator at +4°C and consume within 5 days after defrosting.