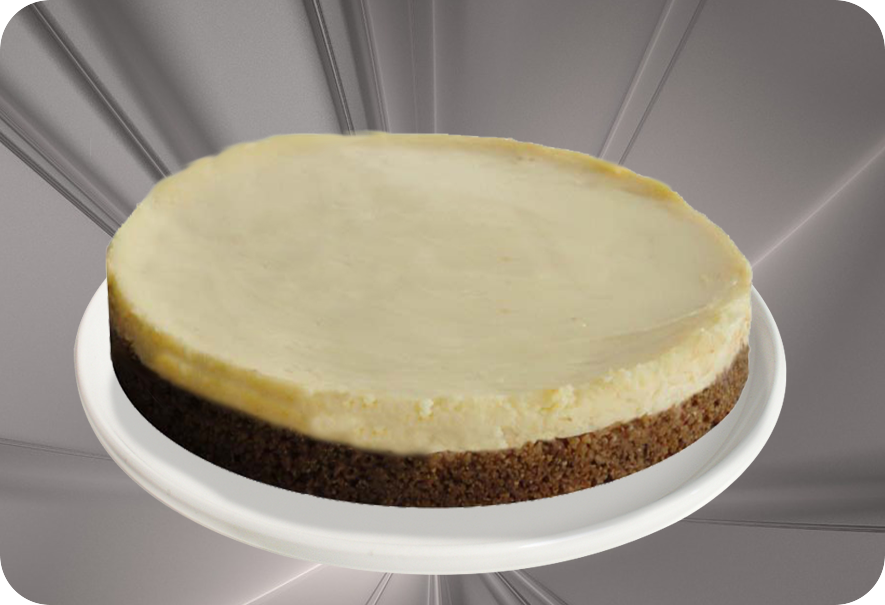 Produktinformation
Produkteigenschaften
Shape: sperical
Colour: white
Taste/smell: typical taste of cheese
Weight: 750 grams
Inhalte
Cream cheese (water, sugar, glucose syrup, whole egg, egg white, modified starch, thickener:-E460, E466, E 415, E270-acid, natural flavors, emulsifier-E471, E202-preservative, salt, antioxidant – E392); biscuite ( wholegrain wheat flour, wheat flour, vegetable fat, glucose, sorbitol, oat flakes, lecithin, cinnamon, a means for growth of E503 and E500); margarine.
Lagerbedingungen
Aufbewahrung: auf -18°C bewahren.
Hinweis: einmal aufgetaut das Produkt darf nicht wieder gefroren werden!
Ablauffrist auf -18°C ist 18 Monate
Gebrauchsanweisung
Gdie Verpackung öffnen, im Kühlschrank das Produkt 4-5 Stunden auftauen lassen oder auf Zimmertemperatur 1-2 Stunden.
Nach dem Auftauen das Produkt im Kühlschrank auf +4°C höchstens 5 Tage lagern.