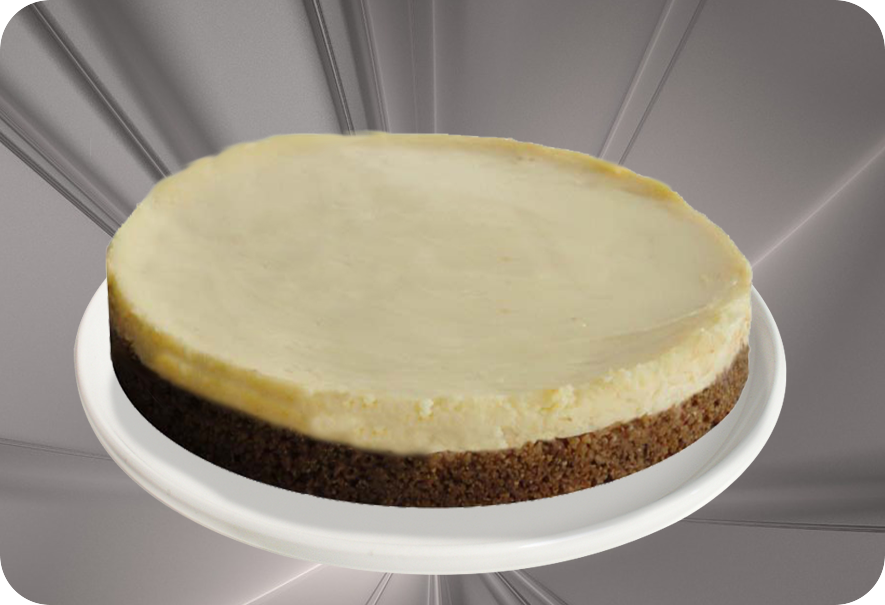 Product Information
Product Characteristics
Shape: sperical
Colour: white
Taste/smell: typical taste of cheese
Weight: 750 grams
Contents
Cream cheese (water, sugar, glucose syrup, whole egg, egg white, modified starch, thickener:-E460, E466, E 415, E270-acid, natural flavors, emulsifier-E471, E202-preservative, salt, antioxidant – E392); biscuite ( wholegrain wheat flour, wheat flour, vegetable fat, glucose, sorbitol, oat flakes, lecithin, cinnamon, a means for growth of E503 and E500); margarine.
Storage Conditions
At a temperature of – 18 C degree
Note: Once defrosted product do not refreeze
Expiration date defrosted cake up to +4 OC is 5 days
Instructions for use
Before using, remove the packaging and defrost the cake: in refrigerator for 3-4 hours, at room tempearture 1-2 hours.
Keep the cake in the refrigerator at +4°C and consume within 5 days after defrosting.