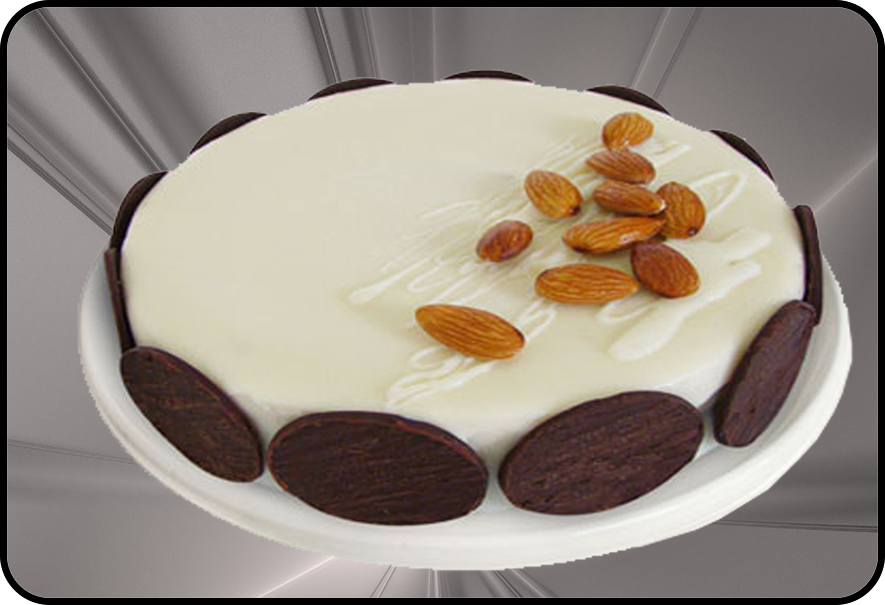 Informacije o proizvodu
Karakteristike proizvoda
Shape: spirical
Colour: white
Taste/smell: typical taste of tiramisu i amaretto
Weight: 900 g
Sadržaj
Sugar, water, eggs, oil(sunflower), wheat flour, corn starch, modified potato starch, hydrogenated and non hydrogenated vegetable fat(palm), chocolate (cocoa mass, sugar, cocoa butter, soy lecithin, natural flavor vanilla), whey in powder, gelatin, quark in powder, dextrose, raising agents (diphosphates, potassium bicarbonate), milk protein, cocoa in powder, regulators (E420ii, E463, E401), glucose syrup, salt, flavors, emulsifiers (mono and diglycerides of fatty acids, potassium stearoil-2-lactilate, polisorbate 60), ,wheat gluten, stabilizers (carboxymethylcellulose, guar gum), skimmed milk in powder, colure(beta carotene, iron oxide, Cochineal carmine(natural red colure)), enzymes.
Uslovi skladištenja
Čuvati proizvod na -18°C.
Napomena: Jednom odmrznut proizvod ne zamrzavati ponovo!
Rok trajanja na -18°C  je 18 meseci
Uputstvo za upotrebu
Otvoriti pakovanje, u frižideru odmrzavati proizvod 4-5 sati, na sobnoj temperaturi 1-2 sata.
Nakon odmrzavanja proizvod čuvati u frižideru na +4°C najduže 5 dana.