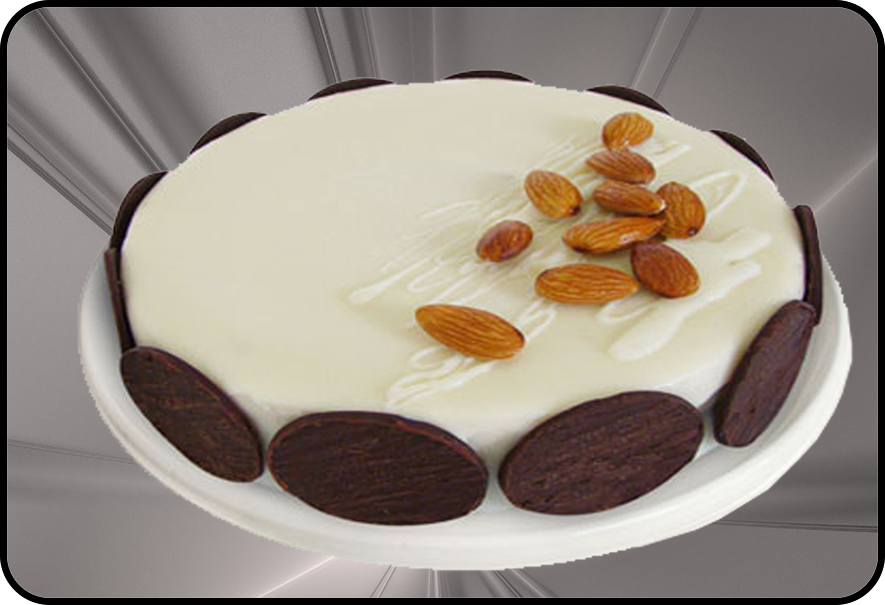 Product Information
Product Characteristics
Shape: spirical
Colour: white
Taste/smell: typical taste of tiramisu i amaretto
Weight: 900 g
Contents
Sugar, water, eggs, oil(sunflower), wheat flour, corn starch, modified potato starch, hydrogenated and non hydrogenated vegetable fat(palm), chocolate (cocoa mass, sugar, cocoa butter, soy lecithin, natural flavor vanilla), whey in powder, gelatin, quark in powder, dextrose, raising agents (diphosphates, potassium bicarbonate), milk protein, cocoa in powder, regulators (E420ii, E463, E401), glucose syrup, salt, flavors, emulsifiers (mono and diglycerides of fatty acids, potassium stearoil-2-lactilate, polisorbate 60), ,wheat gluten, stabilizers (carboxymethylcellulose, guar gum), skimmed milk in powder, colure(beta carotene, iron oxide, Cochineal carmine(natural red colure)), enzymes.
Storage Conditions
At a temperature of – 18 C degree
Note: Once defrosted product do not refreeze
Expiration date defrosted cake up to +4 OC is 5 days
Instructions for use
Before using, remove the packaging and defrost the cake: in refrigerator for 3-4 hours, at room tempearture 1-2 hours.
Keep the cake in the refrigerator at +4°C and consume within 5 days after defrosting.