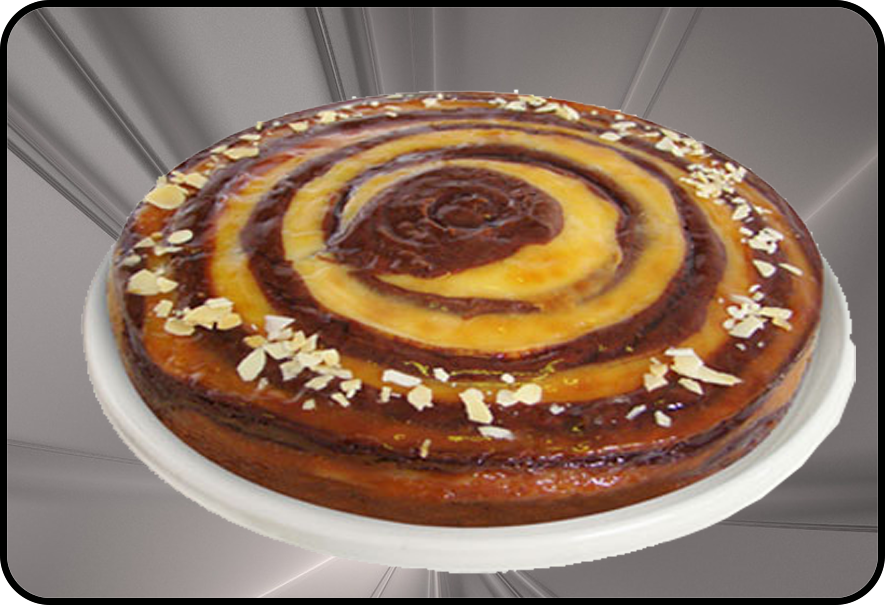 Informacije o proizvodu
Karakteristike proizvoda
Shape: sllices
Colour: white,brown
Taste/smell: typical taste of cheese,chocolate,almonds
Weight: 600,990 g
Sadržaj
Deli cheese cake (cream cheese , water ,sugar, glucose syrup , whole egg, egg white, modified starch, thickener: microcrystalline cellulose, carboxy methyl cellulose , xanthan gum, acid: lactic acid , natural flavouring, emulsifier: mono and diglycerides of fatty acids , preservative: potassium sorbate, salt, antioxidant: rosemary extract , tocopherol-rich extract), chocolate (cocoa mass, sugar, soy lecithin, flavor), wheat flour, butter, gluten, sugar, raisin agent (disulphite, ), almonds, gelling agent (pectin), citric acid, antioxidant (potassium meta bisulphite)).
Uslovi skladištenja
Čuvati proizvod na -18°C.
Napomena: Jednom odmrznut proizvod ne zamrzavati ponovo!
Rok trajanja na -18°C  je 18 meseci
Uputstvo za upotrebu
Otvoriti pakovanje, u frižideru odmrzavati proizvod 4-5 sati, na sobnoj temperaturi 1-2 sata.
Nakon odmrzavanja proizvod čuvati u frižideru na +4°C najduže 5 dana.