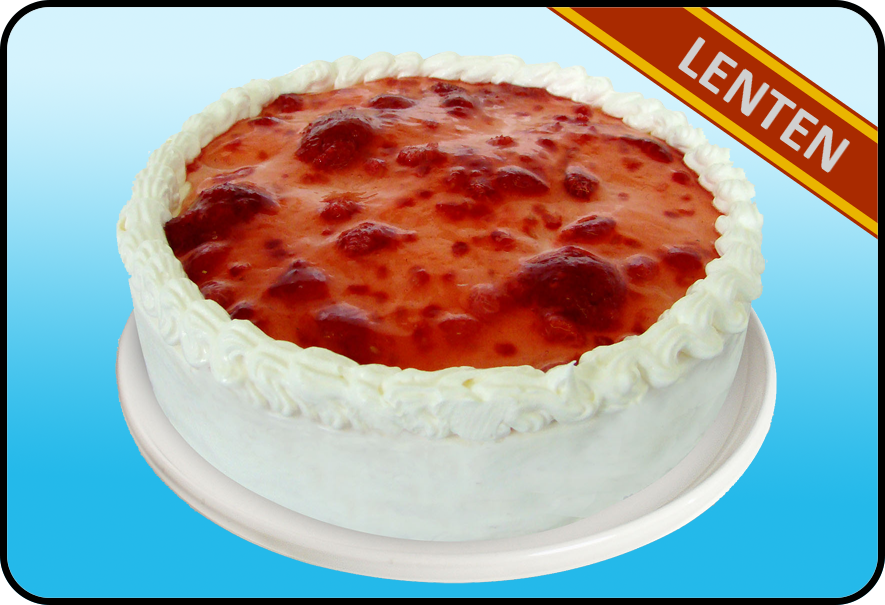 Product Information
Product Characteristics
Shape: sperical
Color: white
Taste & smell: characteristic for cream and rasbebeery
Weight: 600g
Contents
Sugar, hydrogenated vegetable fat, water, regulators (sorbitol syrup, sodium carboxy methyl cellulose, hydroxypropyl methylcellulose, carrageenan, guar gum, disodium hydrogen phosphate, trinatruumumcitrate), emulsifier (sorbitan monostearate, soybean lecithin, polysorbate 60, esters of mono and diacetyl tartaric acid mono and diglyceride fatty acids), aroma, salt, color: beta carotene, glucose syrup, modified starch, thickener: sodium carboxymethyl cellulose, color: titanium dioxide, preservative: potassium sorbate, aroma, emulsifier: sucrose esters of fatty acids, acid: tartaric acid, antioxidant: tocopherol concentrated extract, wheat flour, oil, emulsifier (starch, mono and diglycerides of fatty acids, polyglycerol esters), dough lifting agent (sodium bicarbonate, acid sodium pyrophosphate), aroma, fruit raspberry fillings (raspberries 45%, apple mash, thickener (pectin), citric acid, glucose syrup, gelling agent (agar, pectin)).
Nutritional values
(in 100g of product)
| | |
| --- | --- |
| Calories | 934.71 kJ /223.4kcal |
| Total fat | 8.6 g |
| Saturated fat | 4.3 g |
| Total Carbohydrates | 35.24 g |
| Sugars | 22 g |
| Proteins | 0.86 g |
Storage Conditions
At a temperature of – 18 C degree
Note: Once defrosted product do not refreeze
Expiration date defrosted cake up to +4 OC is 5 days
Instructions for use
Before using, remove the packaging and defrost the cake: in refrigerator for 3-4 hours, at room tempearture 1-2 hours.
Keep the cake in the refrigerator at +4°C and consume within 5 days after defrosting.