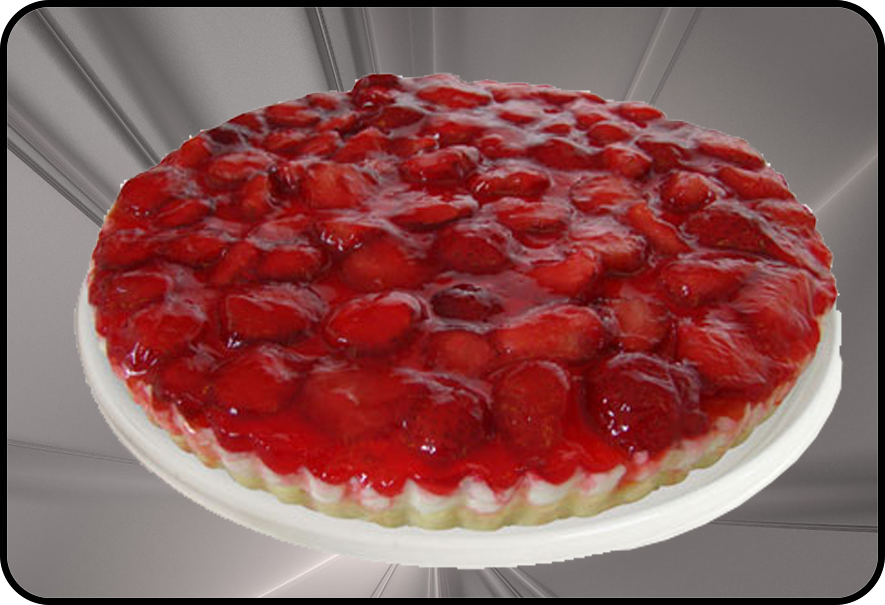 Product Information
Product Characteristics
Shape: sperical
Colour: red
Taste/smell: typical taste of cheese and strawberry
Weight: 1200 g
Contents
Deli cheese cake (cream cheese ,water ,sugar , glucose syrup, whole egg, egg white, modified starch, thickener: microcrystalline cellulose, carboxy methyl cellulose , xanthan gum, acid: lactic acid , natural flavoring, emulsifier: monoanddiglycerides of fatty acids, preservative: potassium sorbate , salt , antioxidant: rosemary extract , tocopherolrich extract), strawberry ( 15%), water, hydrogenated egetable fat (palm), sugar, glukose syrop, wheat flour, butter, fresh cream, modified potato starch, geling agens (gelatine, pektin), regulators ((E420ii),(E463),(E401)), wheat gluten, emulsifiers (E472e, E435,E322), acid (citric acid), salt , raising agent (disulphate), preservative (potassium sorbat), thickener (xantan gum), flavor, colure (beta karoten).
Storage Conditions
At a temperature of – 18 C degree
Note: Once defrosted product do not refreeze
Expiration date defrosted cake up to +4 OC is 5 days
Instructions for use
Before using, remove the packaging and defrost the cake: in refrigerator for 3-4 hours, at room tempearture 1-2 hours.
Keep the cake in the refrigerator at +4°C and consume within 5 days after defrosting.